Seize the automation of the future. Up to now, traditional robots were unwieldy: too heavy, too expensive with complex implementation. Nowadays thanks to the transversal R&D achievements operated this last past  years, the new generation of robots open up new opportunities to streamline your production.  Easy to program, lightweight, versatile, adaptive, collaborative and safe, the new robots will suite with your production process at very competitive prices.
TEYSSIER Industries provides a state-of-the-art engineering service. Whatever robot applications you may need, from spraying to pick and place or any industrial application, our engineering service locally based will provide you the solution and follow-up to integrate robots into your specific production process.
It is an affordable and fast-payback investment at your reach, which brings you technical and financial advantages resulting from increased quality, improved production pace and rate, optimization of materials and accurate cost control.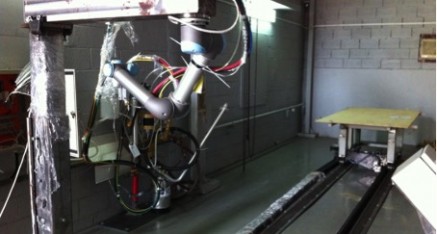 Applications
Pick and place
Packaging
Assembling
Spraying
Polishing
Gluing
Moudling
Trimming
Machine tending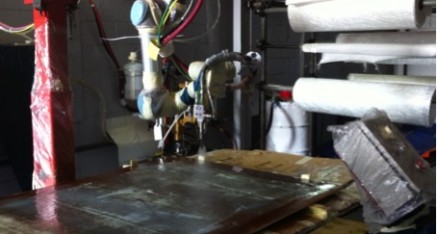 Robot spray system by Teyssier Industries
6-7-8 Axis ROBOTIC SPRAYING SYSTEM for medium sized molds or parts in 2 dimensions or 3 dimensions